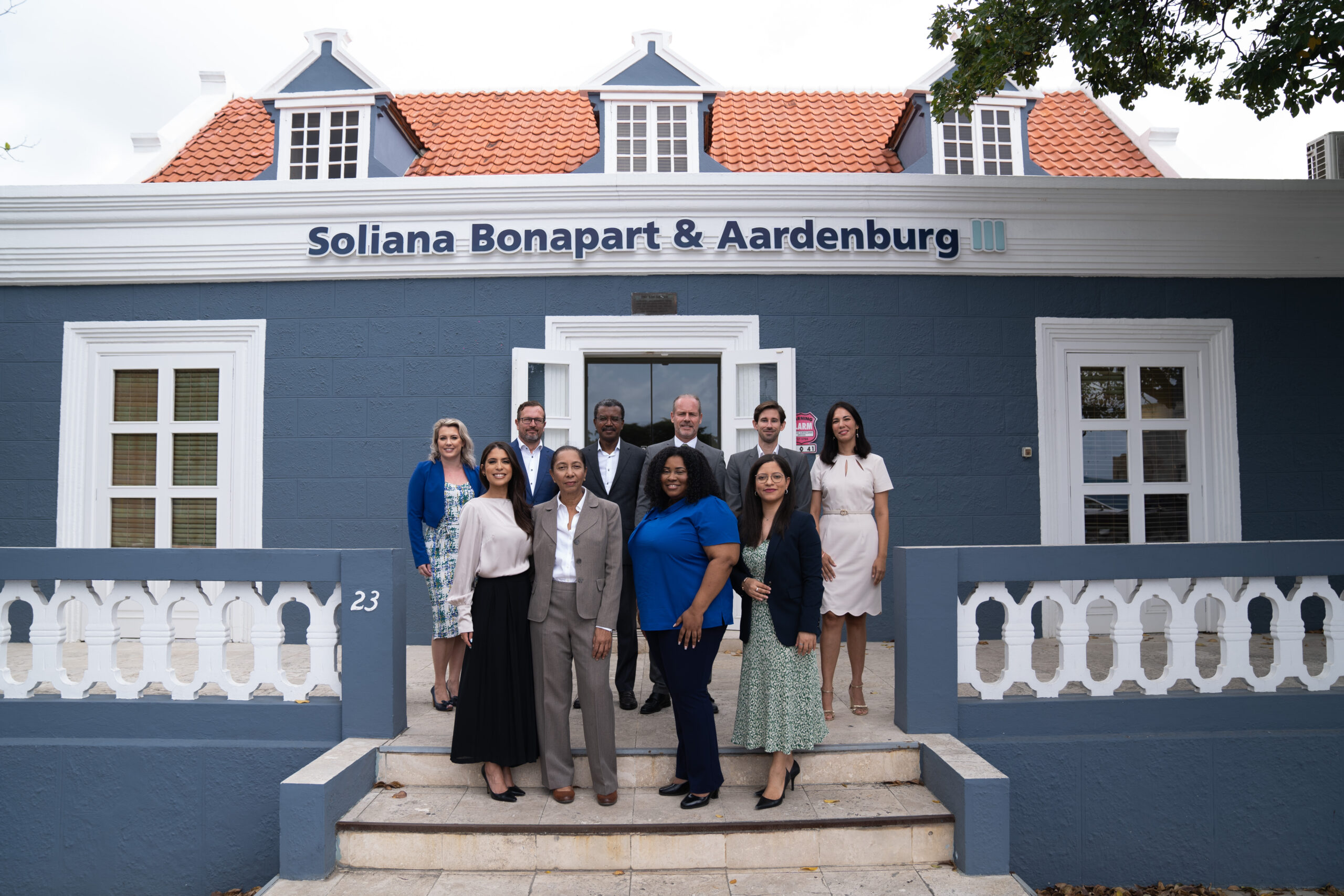 Soliana Bonapart & Aardenburg is a law firm with offices in Curaçao, St. Maarten and Bonaire. From our offices we serve the entire Dutch Caribbean. Through our international network Globalaw (www.globalaw.net) we have access to the rest of the world. Our origins are in Curaçao, where the office was started in 1977. Since then, the firm has grown and developed into what it is today: an established and renowned law firm in the former Netherlands Antilles.
Soliana Bonapart & Aardenburg has a strong local color. We have intensive local ties and are well-established in the community. Many of our clients have been so for years or even decades. Our firm is mixed, culturally diverse and approachable. Expertise is shared, commitment and quality is paramount. Both our firm and attorneys at our firm have been ranked by Chambers.
Our small island community calls for a broad orientation. Soliana Bonapart & Aardenburg practices traditional law and has an extensive civil litigation practice, counting companies, private individuals and government agencies, national and international, among its clients. We combine the litigation practice with a commercial advice and transaction practice in the field of corporate law (labor law, corporate and legal entities law, banking law, compliance, mergers, acquisitions, commercial law, real estate, bankruptcy law and telecommunications law).
Soliana Bonapart & Aardenburg has extensive experience in administrative law, spatial planning law and civil law. The Curaçao government has been a long time client of our firm and we have also regularly assisted governments or government companies on the other islands. Estate planning and personal and family law issues are handled for private clients. This covers the entire spectrum, from advice on estate planning to estate settlements, divorces and related legal proceedings.